The ShapeCaster Sampler
The ShapeCaster Sampler is just that - enough of the system to give you a taste of how it works, without spending a lot in the process. Everything you need to get started is included: fiber, clips, glue, our User Guide and a sample selection of Circles, Tri, Quad and Hex Angles. Just add glass & your kiln, and fire away!

Once you've gotten started, you can expand your ShapeCaster collection with the Small Kiln Set,
Small Studio Kit or Medium Studio Upgrade.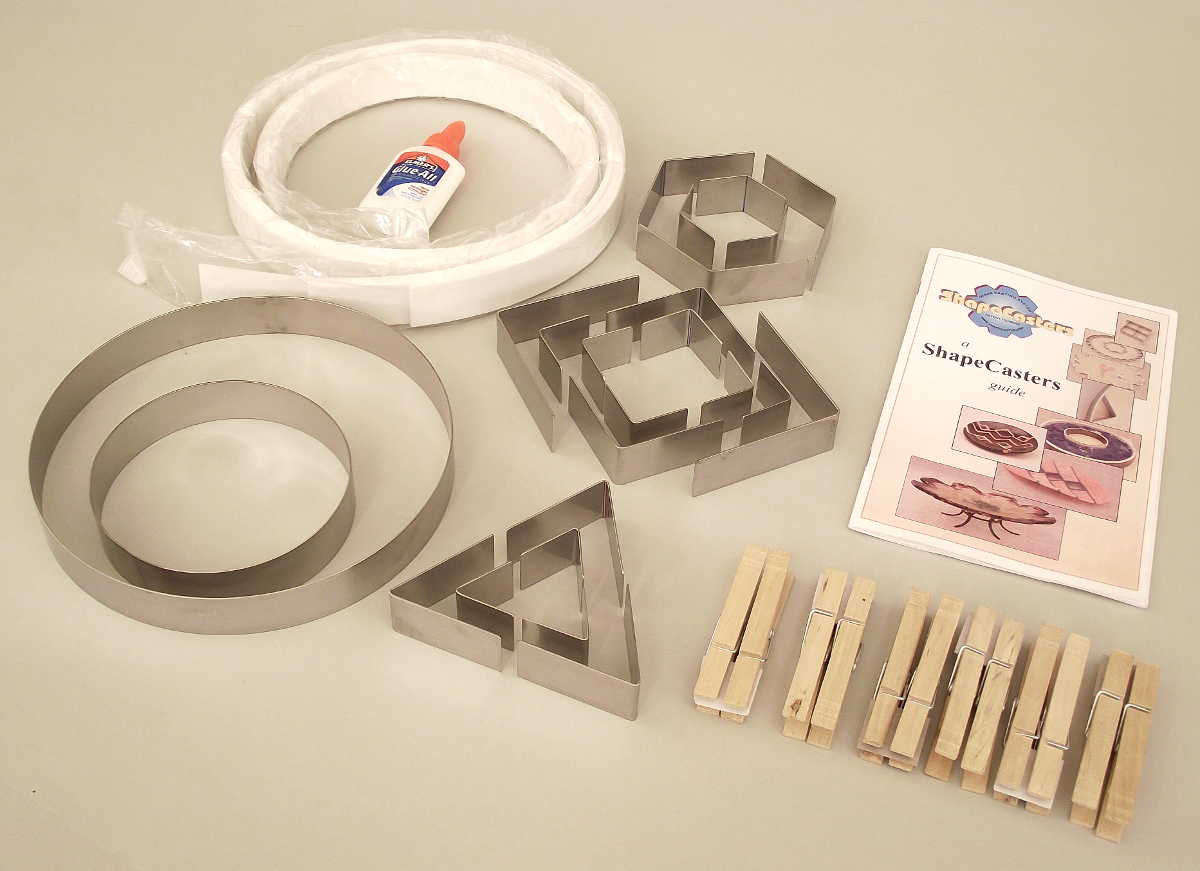 Contents:
Circles
1 ea.
#4 Circle
1 ea.
#7 Circle
Tri Angles
3 ea.
#1 Tri equal leg angle
3 ea.
#2 Tri equal leg angle
Quad Angles
6 ea.
#1 Quad equal leg angle
2 ea.
#2 Quad equal leg angle
2 ea.
#3 Quad equal leg angle
Hex Angles
3 ea.
#1 Hex equal leg angle
3 ea.
#2 Hex equal leg angle
extras
1 ea.
1" fiber strips (12 linear feet)
12 ea.
spring clips
1 ea.
glue bottle
1 ea.
ShapeCaster Guide
24 ShapeCasters and a Goodie Pack, retail value: $107.70, a 11% savings
---
The Goodie Pack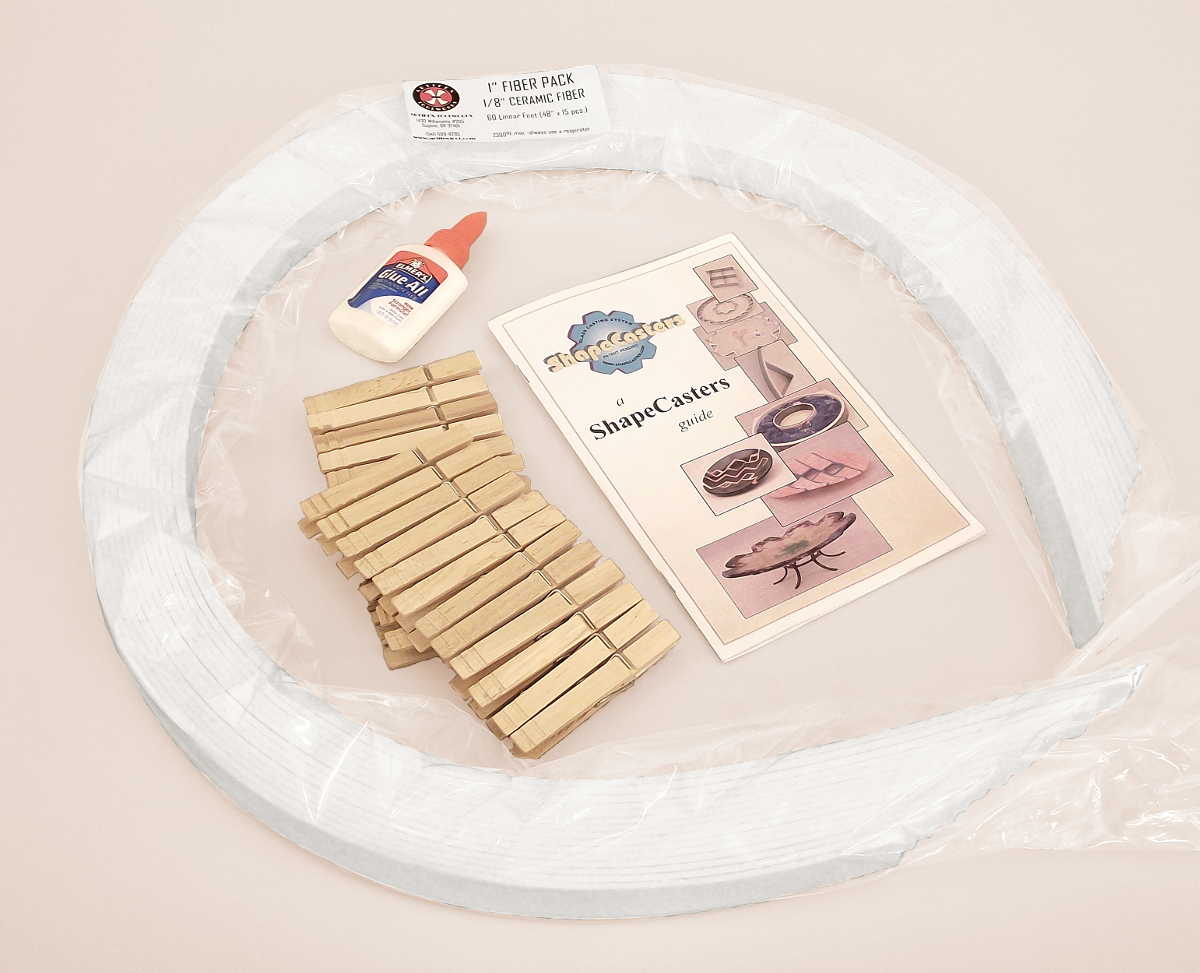 Just want the goodies? Here they are. Sixty linear feet of 1" by 1/8" fiber in a protective plastic sleeve, 24 spring clips, a glue bottle, and our ShapeCaster Guide. Just looking for more fiber? You can find it here.
Contents:
extras
1 ea.
1" fiberPak (60 linear feet)
24 ea.
spring clips
1 ea.
glue bottle
1 ea.
ShapeCaster Guide