C
asting in a Circle:
Make a bowl blank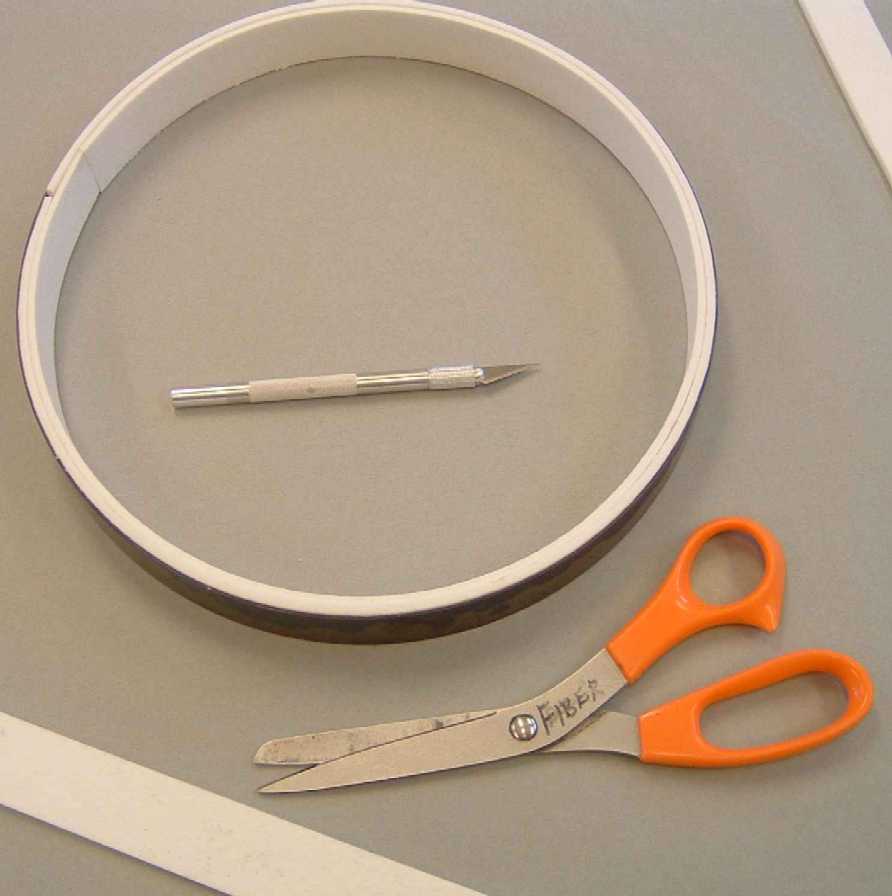 Start by selecting the appropriate Circle and placing it on a flat surface. Curl a fiber strip around the inside edge of the Circle. Make sure it touches the inside surface all the way around.
With scissors or a razor knife, cut the strip slightly past where the strip touches it's other end, as in the photo. A little longer is better than too short.
Tuck the cut end in against the metal so that it butts up closely against the other end. Done properly, the fiber will hold itself in place against the inner surface of the circle. If you trimmed it too short, cut a small piece to fit the gap.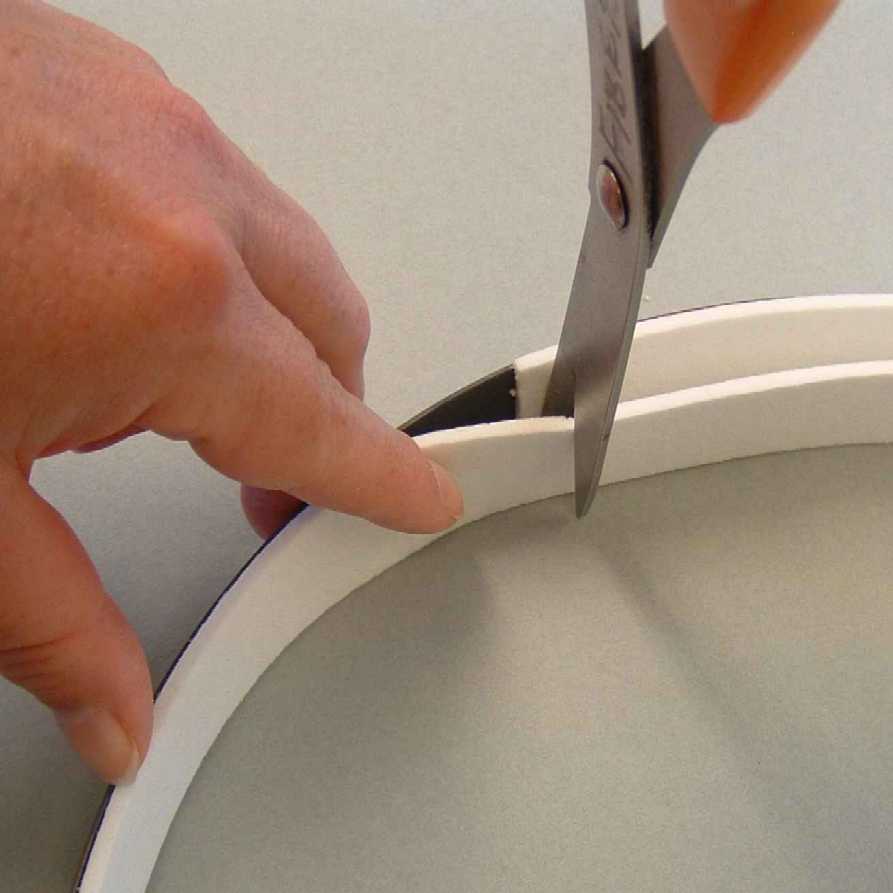 If you want to glue the fiber in place (important for used fiber,) take the fiber out, run a line or series of dots (see the picture in Casting on the outside) around the inside of the metal surface, and replace the fiber. White (PVA) glue like Elmer's or Titebond 1 works best.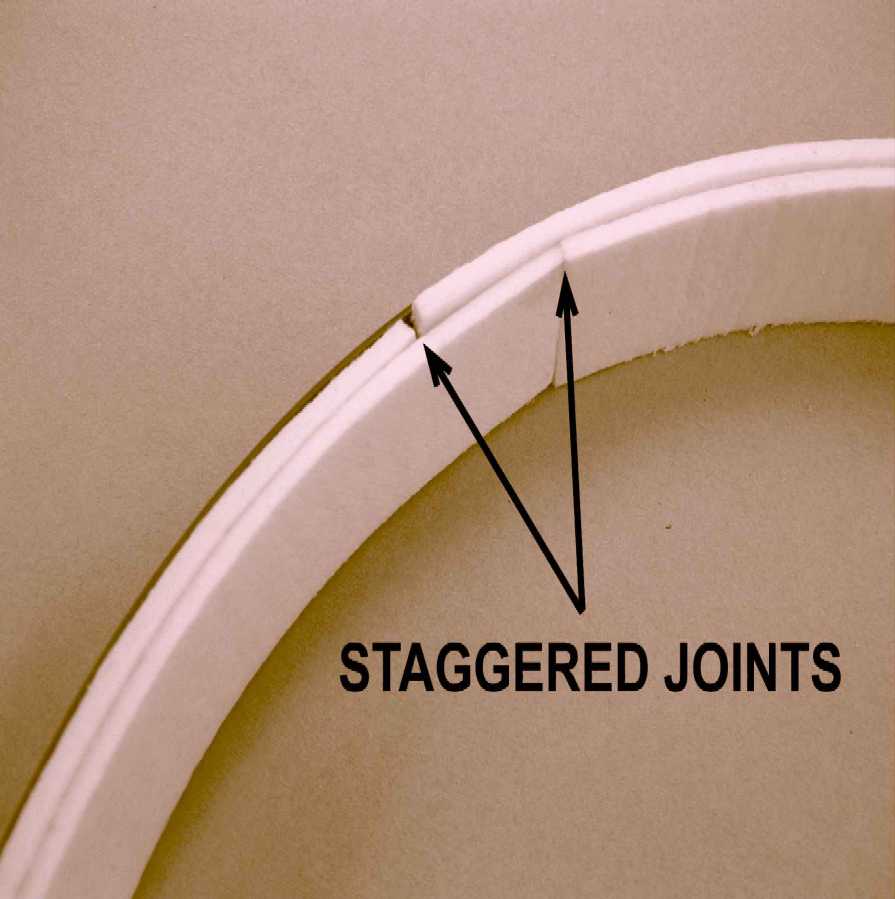 MAKE SURE THE FIBER TOUCHES THE BOTTOM SURFACE ALL THE WAY AROUND.
Repeat this process for any additional layers of fiber you wish to use, staggering the joints to prevent any potential pathway between the glass and metal.
Build your casting by placing the glass inside the Circle. Fire and anneal using a firing profile appropriate to its size and thickness.