ShapeCaster Circle Casting Kits
Circle Casting Kits are for artists that just want to work with Circles or who want to create their own custom closed forms. Custom forms are made by bending a Circle to the appropriate shape, using the circumference of the desired shape as a starting point.

Each Circle Casting kit contains 6 Circles, fiber, clips, glue and the ShapeCaster Guide.
Small Circle Casting Kit
Contents:
Circles
1 ea.
#3 Circle
1 ea.
#4 Circle
1 ea.
#5 Circle
1 ea.
#6 Circle
1 ea.
#7 Circle
1 ea.
#8 Circle
extras
1 ea.
1" fiberPak (60 linear feet)
24 ea.
spring clips
1 ea.
glue bottle
1 ea.
ShapeCaster Guide
6 ShapeCasters and a Goodie Pack, retail value: $155.95, a 19% savings
---
Medium Circle Casting Kit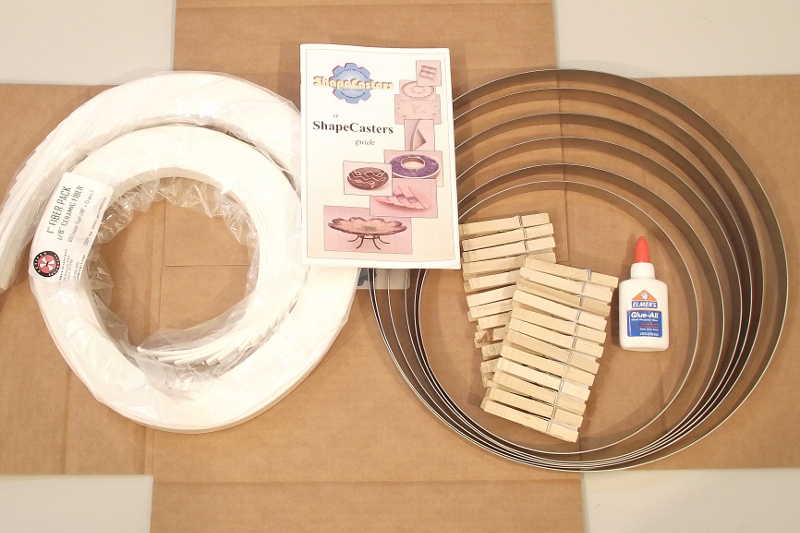 Contents:
Circles
1 ea.
#9 Circle
1 ea.
#10 Circle
1 ea.
#11 Circle
1 ea.
#12 Circle
1 ea.
#13 Circle
1 ea.
#14 Circle
extras
1 ea.
1" fiberPak (60 linear feet)
24 ea.
spring clips
1 ea.
glue bottle
1 ea.
ShapeCaster Guide
6 ShapeCasters and a Goodie Pack, retail value: $190.05, a 21% savings
---
Large Circle Casting Kit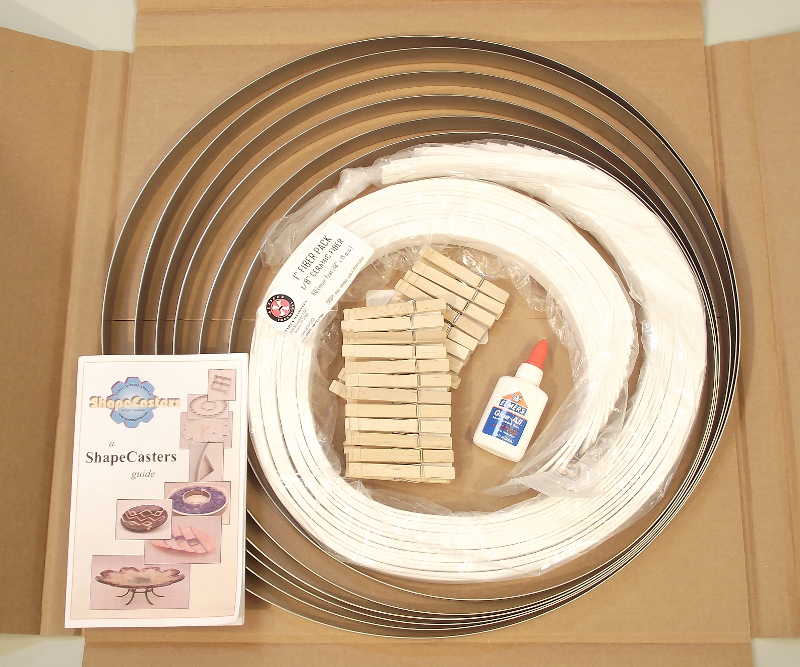 Contents:
Circles
1 ea.
#15 Circle
1 ea.
#16 Circle
1 ea.
#17 Circle
1 ea.
#18 Circle
1 ea.
#19 Circle
1 ea.
#20 Circle
extras
1 ea.
1" fiberPak (60 linear feet)
24 ea.
spring clips
1 ea.
glue bottle
1 ea.
ShapeCaster Guide
6 ShapeCasters and a Goodie Pack, retail value: $223.85, a 19% savings
---